Our customised solutions empower patients and caregivers, enabling them to navigate challenges easily. We specialise in safe patient handling, showering and bathing, beds and pressure area care, accessibility, paediatric seating and standing, and adult specialist seating.
Safe patient handling
Pressure area care
Specialist seating, including riser recliners and porter chairs
Accessibility
Bathing and personal care
Paediatric solutions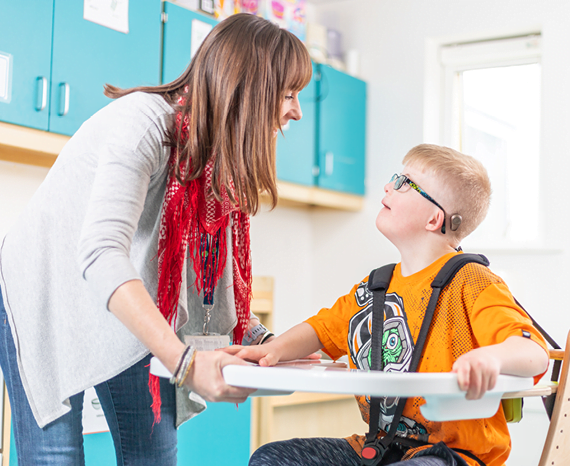 Every product in our portfolio meets strict industry compliance and accreditation standards so that you can be sure of our high levels of quality and excellence.
With our nationwide team of designers, engineers and assessors, we can support care professionals across the UK. Beyond product supply, we provide value-added services such as:
Asset management
Assessment and survey
Maintenance and repair
Installations
Training
Quality assurance testing
Prism Healthcare's mission is to transform lives by combining expertise, innovative products, and dedicated services. We believe everyone deserves the opportunity to live life to the fullest. We are proud to be a trusted partner, positively impacting the lives of patients and caregivers.

Discover a world of healthcare solutions at The Care Hub, the perfect space for training days, product refreshers and enlightening demonstrations.
Centrally located at Repose Headquarters in the English West Midlands, the hub offers an opportunity to see how we are helping to transform lives through our range of equipment for paediatric, home and long-term care.
Book your visit today through your local representative and witness firsthand the exceptional solutions that the Prism Healthcare Group can bring to your healthcare journey.
The Prism Healthcare Family

Through our family of brands, we are best positioned to share our experience and
expertise with every client and customer.