At Prism Healthcare Group, we work with healthcare professionals across various care environments to support those in need from childhood to their golden years.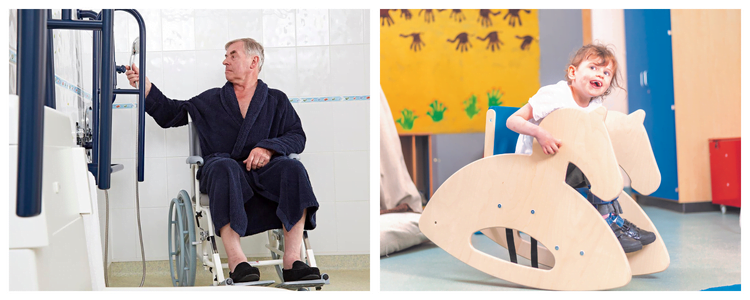 Paediatric Care
Home Care
Long-Term Care
Paediatric Care
One of the largest consultant specialities in the UK, Paediatrics, is the branch of medicine that involves the medical care of infants, children, adolescents, and young adults. In the UK, it covers many of their youth until they reach 18. General paediatric services are at the forefront of care for a seriously unwell child or baby. The health needs of children have changed significantly over the past 50 years, and paediatrics has had to adapt accordingly. Overall, threats to child health are moving towards complex and comorbid conditions such as diabetes, obesity, mental illness, and safeguarding concerns. Paediatricians work closely with occupational therapists and healthcare professionals to help children with special needs problems.
Prism Healthcare is ideally placed to support you with paediatric care through the expertise and leading solutions available from its Smirthwaite division.
Respected throughout the paediatric industry for their technical expertise, Smirthwaite plays an active role in helping to shape standards and best practices. They have a very close relationship with occupational therapists, children and parents, which allows them to establish exactly what is required from their bespoke product range. Through close consultation with leading therapists, parents and end users, Smirthwaite ensures their designs offer numerous clinical benefits whilst maintaining a customer-centric and innovative approach.
Whether in school or college, young people of all ages living with additional needs deserve access to the right specialist equipment to help them thrive. During the past 38 years, the Smirthwaite team has dedicated themselves to finding and providing effective solutions that significantly benefit babies, children and young adults in their daily lives. Our comprehensive Smirthwaite paediatric range covers seating, standing, tables, desks, toileting, bathing, changing, showering, moving & handling, sleeping, therapy and sensory products. We believe in well-made products that are easy to use and can stand the test of time.
Home Care
Long-Term Care