Harvest Healthcare is an expert in long-term care. We are dedicated to transforming lives by providing industry-leading healthcare equipment and services targeted at providing support to individuals who have difficulty performing everyday activities due to chronic illness, disability, or cognitive impairment.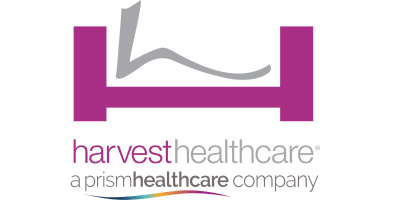 With 20 years of experience working with care home professionals, we have tailored our approach to help meet common challenges, resulting in our focus on the 3 Cs approach: Compliance, Cost, and Care. We ensure compliance, enhance the quality of care, and simultaneously reduce your costs.
Compliance
We offer services to ensure that you are compliant with legal standards. LOLER and PUWER testing guarantee that equipment is safe to use and complies with bed rail regulations. We help you comply with the Care Quality Commission's Key Lines of Enquiry. Planned preventative maintenance optimises safe and reliable operation. We train all key staff to correctly use equipment to protect residents from avoidable harm and maintain equipment well. Additionally, we provide 24/7 technical support and a 4-hour engineer call-out to ensure your equipment remains safe and compliant.
Costs
Harvest Healthcare's products can minimise lifetime costs. Over five years, we have been proven to reduce costs by 25%. Our products are designed specifically for Care Homes, ensuring they are neither over- or under-engineered. Many of our products come with a 5-year warranty, as we believe in the quality of what we offer. We provide careful product selection advice, ensuring the minimum possible spending while delivering the best outcome. Planned preventative maintenance maximises the life of equipment, reducing breakdowns and call-outs. In the event of a breakdown, we train local maintenance personnel to carry out simple repairs or provide troubleshooting by phone. We also offer a mattress exchange program, reducing unnecessary call-outs and ensuring that you are never left without a mattress, which minimises costs and ensures patient comfort.
Care
Harvest Healthcare can offer better clinical outcomes. Correct product selection minimises pressure ulcer development, and staff are trained to use the products correctly, resulting in prolonged equipment performance.
Please get in touch to learn more about our range of beds and pressure area care solutions.
Website www.harvesthealthcare.co.uk
Telephone +44 (0)1709 377172
Email sales@harvesthealthcare.co.uk