We are delighted to announce the new strategic partnership we've formed with IoT Solutions Group [IoTSG], a specialist provider of Internet of Things [IoT] enabled solutions for both the public and private sector. This partnership will enable us to advance our product offering and expand into the 'Smart Healthcare' space, in line with growing market demands.
At Prism Healthcare, our mission is to transform the quality of life of people with health and mobility conditions by providing solutions that offer choice, value for money, and help make care delivery easier. In addition to this, one of our key strategic objectives is to express our personality by connecting with our market, prescribers, and customers. Our partnership with IoTSG not only demonstrates our commitment to our mission but will also help us to achieve this goal.
By securing IoTSG as our new technology partner, we will now be able to extend our level of care to end-users through the deployment of advanced, 'in-home' assisted living sensors, which cleverly monitor the daily activity of vulnerable people living independently.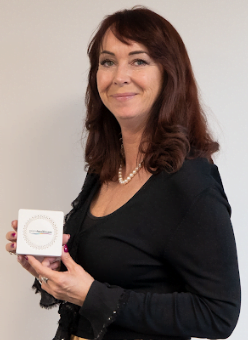 This technology can be simply placed in the kitchen of a vulnerable person, where it discreetly and unobtrusively monitors their day-to-day activity. In response to any significant decrease in a resident's activity levels, a customised alert can be sent to carers or family members, enabling swift and appropriate action to be taken and thereby significantly minimising the risk of severe injury or death.
Speaking about the new partnership, our CCO, Claire Litton, said: "We're delighted to have partnered with IoT Solutions Group and to have their support in achieving our aspirations to move into the 'Smart Healthcare' space.
"The future of healthcare truly lies in technology like this, and we take pride in enhancing the products and services we provide for the benefit of vulnerable people living independently and their loved ones." To find out more about IoT Solutions Group, go to https://www.iotsg.co.uk/.