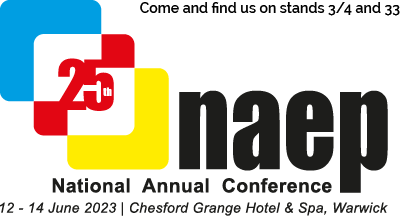 Prism Healthcare Group is excited to showcase its range of specialist equipment at the upcoming National Association of Equipment Providers (NAEP) event. The event will take place on the 13th and 14th of June at the Chesford Grange Hotel and Spa in Kenilworth, and we will be located on stands 33 and 3/4.
Prism Medical UK, a part of the Prism Healthcare Group, will attend on stand 33 and showcase a range of products, including the new Freeway Flow shower cradle. This innovative product provides maximum comfort and support during showering, making it an ideal solution for those with mobility challenges. Visitors to the stand will also see other solutions from our bathing, moving and handling range, including the Freeway TX Advanced ceiling track hoist, TA180 transfer aid, and Freeway Height Adjustable shower chair.
Harvest Healthcare, another part of the Prism Healthcare Group, will also exhibit at the event on stands 3/4. They will showcase some of their products designed specifically for use in Community Care. They will also introduce their new state-of-the-art pressure care solution; AirSet cushion. It combines the benefits of foam and air to provide optimal pressure relief.
In addition to the product showcase, visitors to the Prism Healthcare Group will have the opportunity to win a fantastic prize by completing our 'Word Quest' and have a complimentary glass of bubbly by collecting a wristband from either stand. Our teams look forward to welcoming visitors to our stands and discussing how we can help with assessment, supply, installation, service and repair, and training for specialist care equipment.
"We are thrilled to be exhibiting at NAEP 2023 and to have the opportunity to showcase our latest products and solutions," said Lee Reeves, Commercial Director, Prism Medical UK. "Our team looks forward to welcoming visitors to our stand, discussing their needs and requirements, and demonstrating how our products and services can help make care easier for them."
If you're attending NAEP 2023, visit us at stands 33 and 3/4 to say hello, learn more about our products and services, and enter the prize draw. We look forward to seeing you there.