Join Us on November 22nd and 23rd at the NEC Birmingham to Explore Our Comprehensive Range of Products and Expertise
The Prism Healthcare Group, with group companies Harvest Healthcare, Repose Furniture, Prism Medical UK, and Smirthwaite, is thrilled to announce its participation in the upcoming Occupational Therapy (OT) Show, scheduled for November 22nd and 23rd at the National Exhibition Centre (NEC) in Birmingham, UK.
The OT Show is a premier event in the healthcare industry, bringing together professionals, experts, and companies at the forefront of occupational therapy and healthcare solutions. Prism Healthcare, known for its commitment to enhancing care quality, improving well-being, and transforming lives, is eager to showcase its extensive range of products and services that cater to paediatric, community, and long-term care needs.
Comprehensive Range of Products and Services
At booth D40, visitors can interact with experts from Prism Healthcare and its partner companies. They will be on hand to provide insights and demonstrations of a wide array of products designed to address the diverse requirements of the healthcare sector.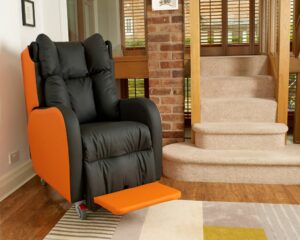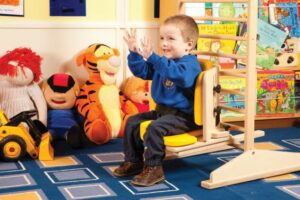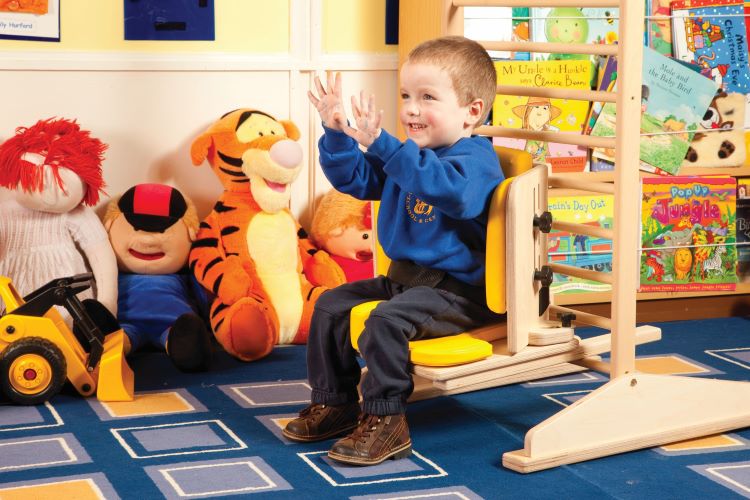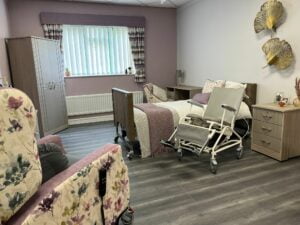 Among the highlights are:
Asiento by Smirthwaite
Smirthwaite is a respected designer and manufacturer of bespoke equipment for children and young adults with additional needs.
Asiento has been designed specifically for children, teenagers and adults with moderate to complex needs. Created to achieve improved postural support and symmetry, the Asiento delivers many benefits to the user and those around them, including:
enhanced eye contact and communication
improved interaction, breathing and eating
greater participation in play and activities.
Harvest Healthcare's Profiling Beds:
Explore Harvest Healthcare's two distinct profiling bed ranges: the Woburn Bed Range and the Cadence Bed Range.
The Woburn Bed Range is designed to provide support to users. Electronically operated, it offers ease of movement and comfort for both patients and caregivers.
The Cadence Bed Range is a high-end profiling bed designed for the ever-evolving needs of the care home market. Its standout feature is the ability to be fully customised to meet each home's unique needs and preferences.
Both bed ranges come with a 5-year warranty and advanced safety and comfort features, ensuring residents receive a highly personalised and comfortable care experience.
Boston Healthcare Chair from Repose Furniture
Repose Furniture is a leading designer and manufacturer of bespoke riser recliners and healthcare chairs. It delivers high-quality seating products crucial in improving and simplifying the lives of carers and those they care for.
Explore the Boston Porter Chair, a remarkably comfortable health chair with independent movement of the Tilt in Space, Backrest Recline and Leg Rest Elevation functions, enabling a range of postural positions for high-level pressure management care. Available in both a manual and electric model.
Prism Medical UK's Freeway Flow
Prism Medical UK is a moving, handling and bathing equipment provider with a strong reputation for designing and producing high-quality specialist equipment that enhances the lives of those in need.
The Freeway Flow shower cradle is the natural progression for individuals who require more support and stability than a traditional shower chair can provide. Available in various widths, the cradle is designed to fit most showers and comes with a range of features that make it both comfortable and hygienic.
Interactive Workshops and Clinics
In addition to product showcases, the Prism Healthcare Group is proud to present a series of interactive workshops and clinics in collaboration with John Callas, Occupational Therapist and Managing Director of Athena Handling Ltd. These workshops provide attendees valuable insights into how various speciality equipment can work together to support effective moving and handling in the community.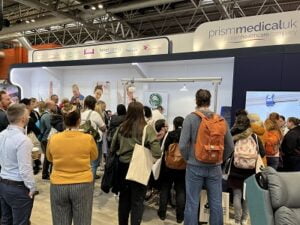 These sessions will be dynamic and fluid, encouraging attendees to actively participate, ask questions, and propose challenges. Whether you are a seasoned professional or a newcomer to the field, the workshops will provide valuable takeaways to enhance your practice.
The clinics offer an opportunity for one-on-one discussions with our expert team or independent OT, John Callas. This is the perfect setting to address complex cases and gain expert advice.
Our workshops and clinics will run at the following times:
22nd November
10.30-11.15 – Shower chairs and seating workshop
11.15-12.00 – Therapist Insight Clinic
14.30-15.15 – Beds and hoists workshop
15.15-16.00 – Therapist Insight Clinic
23rd November
10.30-11.15 – Beds and hoists workshop
11.15-12.00 – Therapist Insight Clinic
13.30-14.15 – Shower chairs and seating workshop
14.15-15.00 – Therapist Insight Clinic
Join Us at Stand D40
Prism Healthcare Group looks forward to welcoming you to stand D40 at the OT Show 2023. Come and explore our comprehensive range of healthcare solutions, gain insights from industry experts, and participate in engaging workshops and clinics.
Don't miss this chance to participate in an event promoting excellence in occupational therapy and healthcare. Mark your calendars for November 22nd and 23rd, and we'll see you at the NEC Birmingham. Together, we can transform lives and make a difference in the world of healthcare.
For more information about the Prism Healthcare group of companies, please visit our About Us pages.